Get a BestPetCard for free! Many pet medications are actually human generics, and are available at local and national pharmacies. BestPetCard can help you save up to 75% on your pet's prescription meds.
The next time you take your pet to the veterinarian, ask for a written prescription for your pet meds before checking out.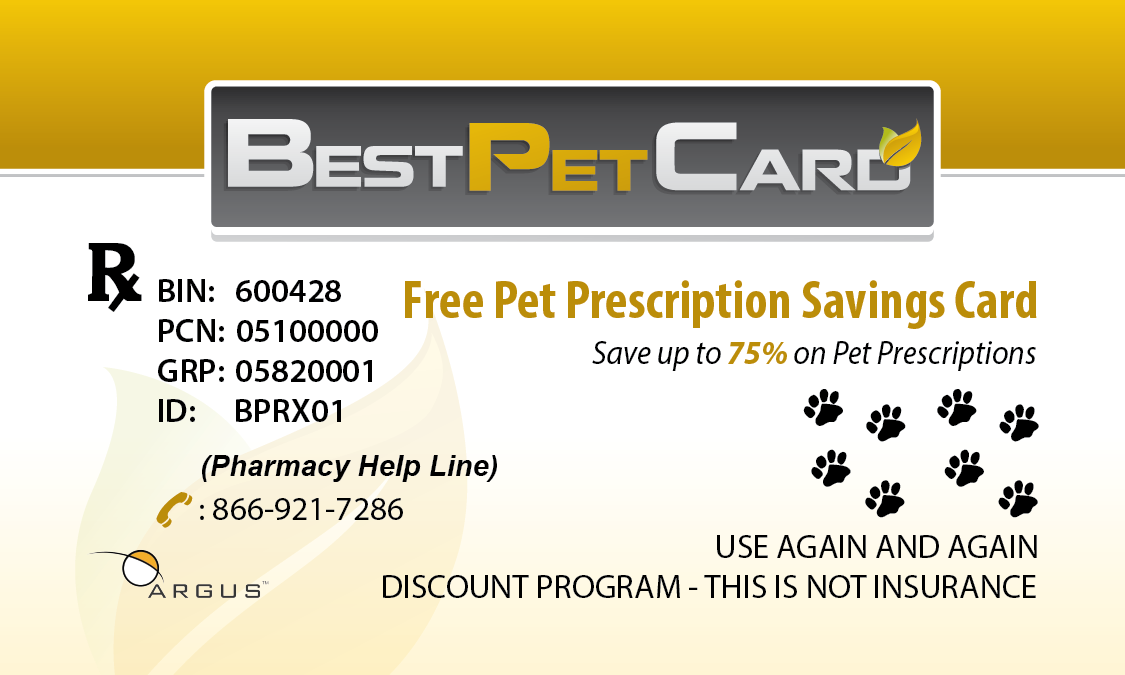 ---
Benefits of BestPetCard:
Saves up to 75% on eligible FDA approved brand-name and generic drugs.
There are no quantity limits.
No hidden fees.
The card is already activated; no sign-up required!
Does not expire.
No deductibles.
Covers all pets, including livestock.
No need for a card if you visit this site on your smartphone.
---
BestPetCard can be used at over 60,000 pharmacies nationwide, including:

For additional free cards, please leave a message with your name and address:
Call (800) 481-1935, or send an email to: [email protected]
Free discount pet drug card. This is not insurance.